The balanced life that I know
If there is one thing we all want, it is to feel loved and important.Ironically enough, feeling unnoticed as a kid gave me the biggest epiphany in life.Being the youngest daughter of a Chinese family, I was never the favourite child. It got worse after my dad passed away. I would always ask myself if there is such thing as love.
The watershed moment happened when I was 11. I was in 5th grade, and I still remember it was coming from a teacher I admired dearly. 'A stitch in time saves nine,' he said. That was when I realized that 'one should try even harder to regain balance when life throws you off it', which opened the door to my lifetime quest for 'balance'. It became the question to ponder when I was running back and forth between school and part time jobs between the ages of 15 and 21.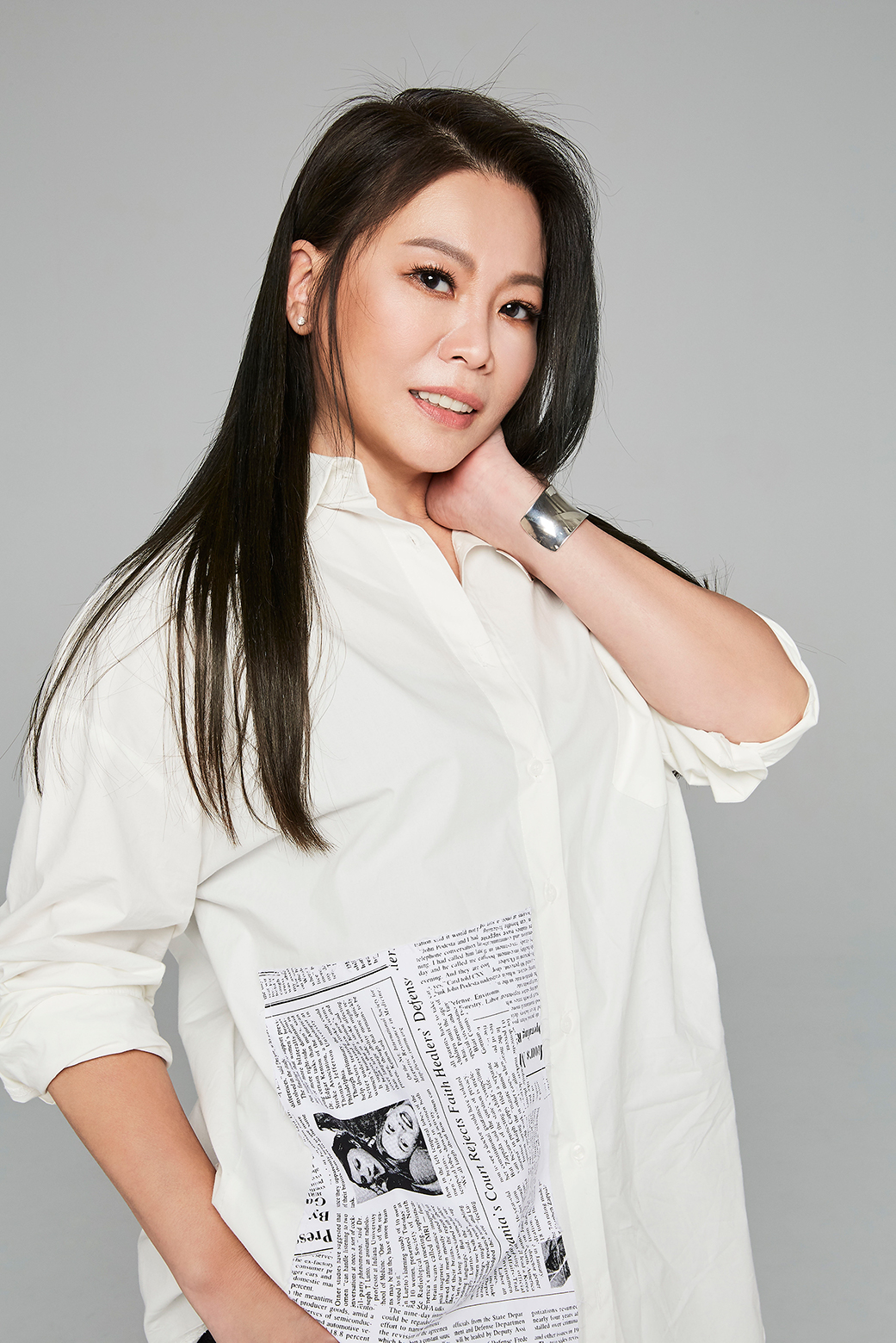 My life took a tremendous turn when I got married with my childhood sweetheart, Alan Wong. Together we leaped into a brand-new chapter into our lives. At the tender age of 23, I had to forgo my dreams of becoming a fashion designer in order to attend to my family and married life. We purchased two one-way tickets from Malaysia to Thailand, from the comfortable to the unfamiliar, in order to develop new possibilities for our career.
Living in a foreign country, there were two main identities for me; at home, wife and mother and at the office, an executive who actively reports to the bosses, as well as a manager who leads a group of employees. Whenever challenges arose, I had to tackle them myself without support of trusted relatives and friends. However, "whenever life gives you lemons, make lemonades." I began to whisper to the skies in times of troubles and annoyances, which taught me to talk to myself, in complete openness, honesty and candidness.
Among my key personal values: Love, Family, Career and Health, I learned to maintain a completely delicate balance.
Ever since I was young, I have always wanted to spread the message of love. By 2002, my husband and I have received numerous awards and distinctions for our entrepreneurial success. What better way to spread the message of love and care than utilizing our reputation and fame? Thus, we began our philanthropical journey. Between the years of 1998 and 2008, we began dedicating time to help the weak, the young and the elders, also to give speeches in numerous international philanthropical organizations. After 10 years of dialogue and discourse, it became evident that mere encouragement and motivational words without strategy and schemes, even with a substantial financial budget in charity, cannot completely decipher poverty and the associated spiritual issues.
Therefore, I decided to do more. Upon receiving the Global Federated Chinese Business Women Award in 2007 and the 7th U.S. Stevie Award for Women in Business in 2010, the idea of Stellavingze came to my mind. I wanted to provide those in need with what I have lacked - guidance and support. I have learnt through life lessons that 'life is not to be perfect but to be whole' which is why I am dedicated to spreading the spirit of goodwill. I believe changes start from within so the first thing I do is to sow the seeds of love in families through education. From there, love extends to society and grows into wings, empowering those with a heart of gold.
For that reason, Stellavingze International was founded in 2019 with a mission to enhance the 5 pillars of soul (health, beauty, spirit, wisdom & grace) in people, through which they will find their way to 'success', 'transformation', 'achievement' and 'recognition'.
To make sure I can live life to the fullest without any regrets, I came up with the "Stella Clockwise", which is the key to a balanced life. This clock divides our lifetime into 4 quadrants, with each 15-minute interval representing 7 years of our life. It becomes much easier to plan ahead and draw blueprints for a balanced life, even for those who feel they are falling behind in the race of life, as it is always possible to mend and amend regardless of the time zone you are in.
The formula for a balanced life incorporates the 4 basic operations of arithmetic (+-×÷) in our living. Through 'Addition of Love', 'Subtraction of Hatred', 'Multiplication of Gratitude' and 'Division of Conflict', you will learn how to stay true to yourself while searching for that heart of gold inside you. Stay close to: those you respect, those you are grateful of, those in your family, those you love and those like-minded. Stay away from: those who stab and backstab.
Our seminars (divided into 4 modules, namely 'Twinkle Star', 'Star of Universe', 'Wishing Star & 'Star of Hope') are designed around the life lessons I have learnt and are the essence of what I have derived from my encounters with people I find respectable. Learner or dreamer, at home or at work, we have a way to make your life whole.
Our lives are flawed. And that's okay. No matter who you are – the child who feels unloved, the woman who is confined to the role of someone's wife, the invisible subordinate who feels nothing but replaceable, or the social outcast who sees no way out… you will find a way to shine bright like a diamond as you learn about the mantras for a balanced life at Stellavingze.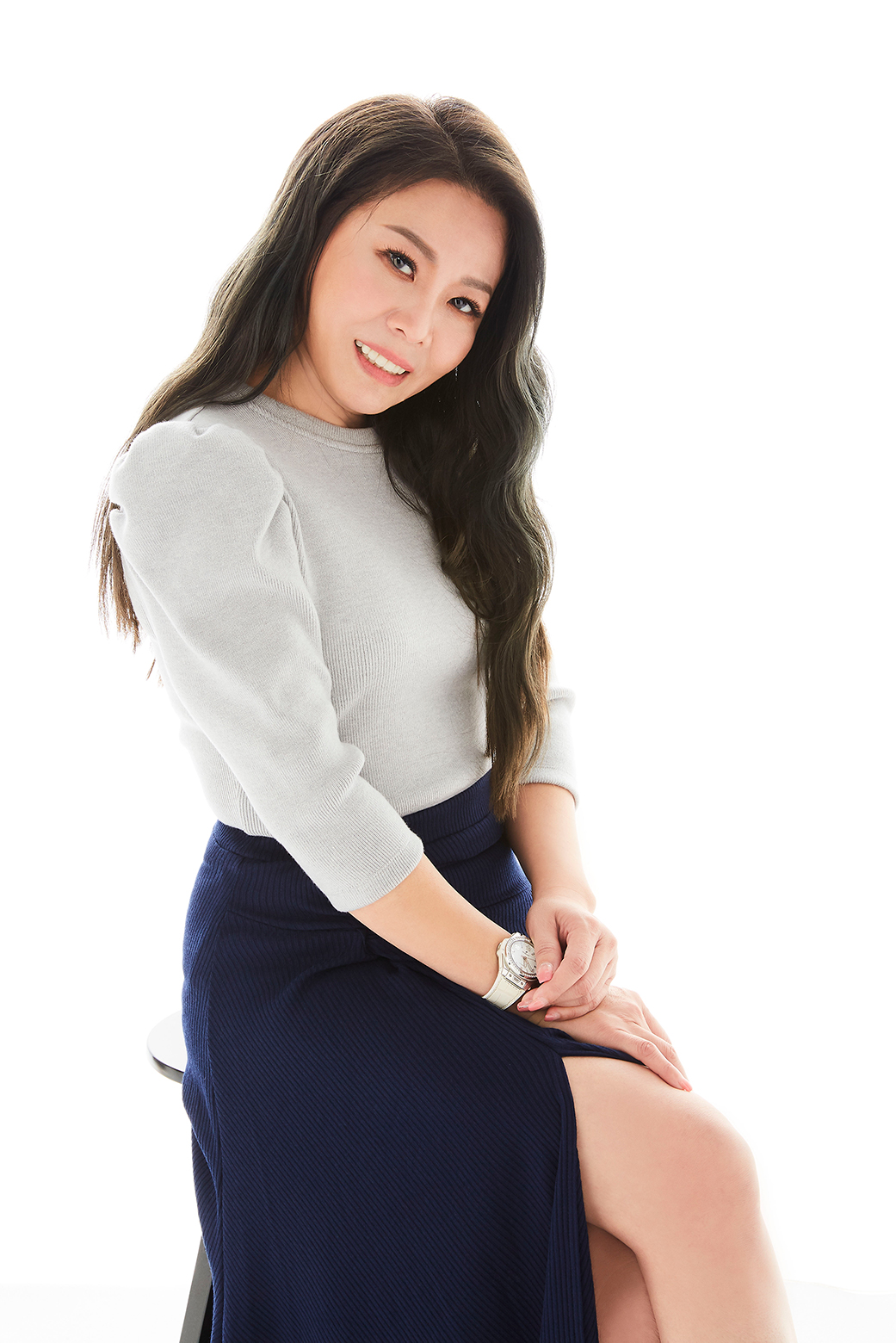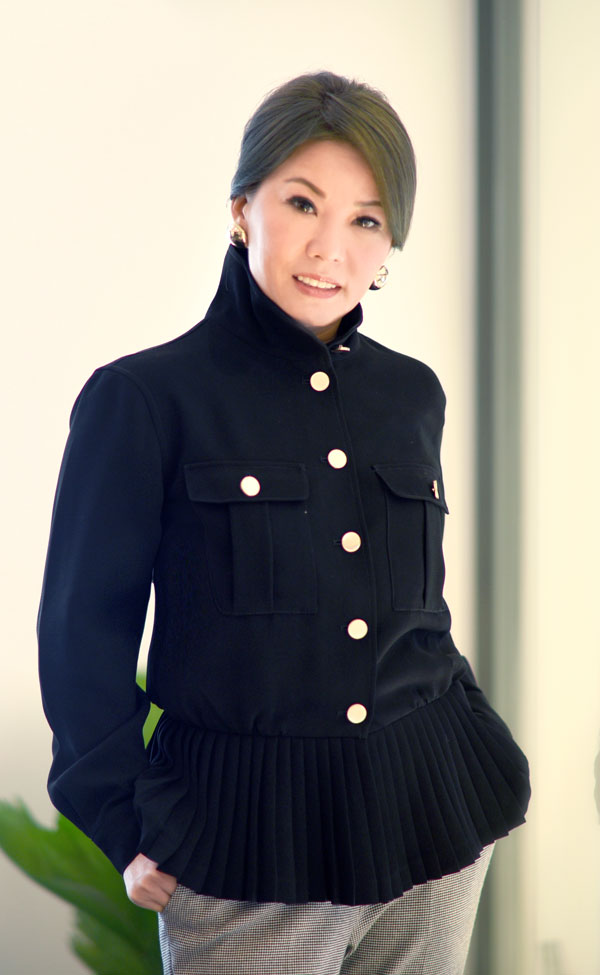 Award winning
2019 awarded "Best Enterprise Corporate Social Responsibility Award" in Charity Festival of Chinese 2019.

2018 Winner of European Awards for Best Practices 2018 from the European Society for Quality Research (ESQR).

2017 Conferred the professorship.

2017 Appointed as President of Global Peace Women Malaysia.

2016 Appointed as President of Yayasan Wanita Cemerlang Malaysia.

2015 Winner of 4 Stevie Awards Woman in Business.

2015 Interviewed by Skylink TV, USA.

2012 Conferred the title of DPSM Datuk in Malaysia.

2011 Winner of Outstanding Brand Character of The Year for the Global Golden Brand Award.

2010 finalist of the 7th Annual Stevie Award for Woman in four major categories.

2007 Winner of 3rd Annual World Outstanding Chinese Female Entrepreneur Award.
Published works
In 2016, she published the best-selling book "The Happiness That I Know".
As the founder of a multinational company, she has been leading the international team for many years
Taking care of four children, enables her to have a happy family
How does she balance between career and family?
She shares her idea and life wisdom of the happiness in the book
It hits 4 times good result after launched in the market.
In 2018, her book "The Art of Position" won her the four major awards at the Stevie's women business awards.
She compiles her life and work experience of years into a book
Thorough analysis and practical,
help you to find new positions every year along your career path!